Monday
Tuesday
Wednesday
Thursday
Friday
Saturday
Sunday
9:45
Open
10:00
Yoga for the Back
Open
Open
Yoga for the Back
13:15
Open
60 min
Open
60 min
17:00
Kids' Class
Open
Open
18:00
Pregnancy
18:00
Open
Open
Open
Open
Open
19:00
 
Meditatione
Free to all
20:00
Open
Open
Yoga for the Back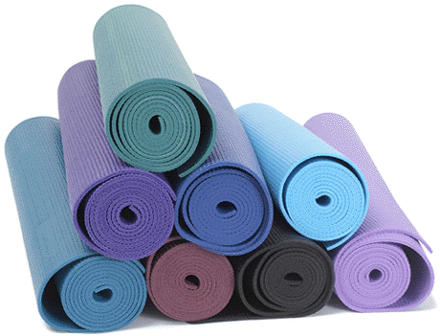 Class Description
Our Yoga Classes last 90* minutes and include::
Breathing Exercises(pranayama), to improve respiration as well as calming the mind;
Sun Salutation (surya namaskar)to warm-up properly before stretching;
Yoga Postures (asana)to stretch and tone the muscles, gently increase circulation, and massage internal organs.
Final Relaxation (savasana)to relax the body and mind at the deepest level.
Meditation (satsang) Half hour of silent meditation is followed by chanting of traditional Sanskrit kirtan and mantra and a short reading or discourse on Yoga philosophy (Vedanta).
For hygienic reasons, please bring your yoga mat or a large towel to cover the mats we provide.
General Information
Wear comfortable clothing pants and t-shirt that will allow for freedom of movement and breath. Changing rooms are available.
Do not eat for at least two hours before a class.
For the Open Class no advanced registration is required. 90 minute class. Arrive 10 – 15 minutes before the class.
Cushions are provided.